Habitability Attorney In Los Angeles

Our experienced tenant lawyers in California are committed to helping tenants claim their rights that have been neglected for too long. With decades of experience, we have recovered millions from landlords who fail to provide safe properties as required by law. We aim to empower tenants with knowledge and determination to fight for justice.
Los Angeles Habitability Cases Tenant Attorney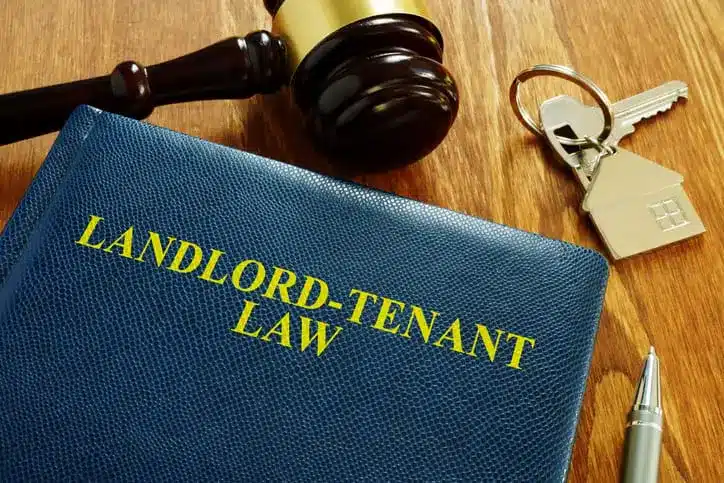 At the Brinton Firm PC, we believe strongly in protecting your right to a safe and secure home. Our firm has recovered millions of dollars from landlords through legal settlements that hold landlords accountable for negligence, illegal practices, and unsafe or slum-like properties.
We specialize cases that involve a tenant-landlord relationship under California State law, including cases concerning a legal breach of the implied warranty of habitability.
In the state of California, habitability laws are legal and civil protections that require landlords to maintain a minimum level of maintenance and pest control. A landlord should provide basic maintenance – including necessary repairs and pest control – at any properties that they own to ensure that tenants can live comfortably. If a landlord allows a property to become uninhabitable, the tenant can sue and may be entitled to considerable damages.

TELL US ABOUT YOUR PROBLEMS
What's the Deadline For Filing A Habitability Case?
The deadline for filing a habitability case in Los Angeles depends on the type of claim. If based on a breach of implied warranty, the deadline is typically four years. If based on a violation of the Housing Code, it's usually one year. Consult with a qualified attorney to determine the specific deadlines and legal issues.
Habitability Cases Tenant Law Firm
Don't let landlords take advantage of you or force you to live in unsafe conditions! If you're dealing with a pest infestation, unrepaired damage that could lead to an injury on the property, or contamination from mold, asbestos, or lead paint, we can help.
Our legal team is experienced in California habitability law, ready to protect renters against malicious landlords and advocate for your rights in court. Contact us today to discuss your concerns and case.
TYPES OF HABITABILITY Law CASES THE BRINTON FIRM HANDLES
Homes that are infested with pests such as roaches, bedbugs, or rodents due to the landlord's failure to conduct pest control or fumigate
Homes that lack functional plumbing, heating, electrical, or other utility services
Homes with water damage, fire damage, or other damage that has not been repaired to provide adequate living conditions
Contamination from lead paint or asbestos
Severe mold contamination
Any injury or medical issue which occurs as a result of the tenant's home not being fully habitable
Retaliation against tenants who request repairs or raise issues that the landlord is responsible for
What makes a home habitable?
A habitable home should:
Be structurally sound, with complete and solid walls, floor and roof.

Be free from rats, roaches, bedbugs, or any other type of vermin.

Have all electrical systems up to current code and safe for people to utilize without risk of electrical fire or blowing a fuse.

Have adequate working locks to keep tenants safe from intruders.

Have functioning windows and doors.

Be free of lead-based paint hazards. If such hazards are present, this must be declared to all tenants and then should be quickly remedied.
If you're dealing with any of the above situations, the Brinton Firm can help you get recourse and protect your rights.
Contact our California habitability law experts at the Brinton Firm today. We have a caring and capable team ready to help you with your case.

TELL US ABOUT YOUR PROBLEMS
Your Options If The Landlord Doesn't Make Repairs
Send a written repair request
The tenant should send a written repair request to the landlord, including the necessary repairs and a deadline for completion. The request should be sent via certified mail to provide proof of delivery.
Withhold rent
If the repairs are not made within a reasonable time after the written request, the tenant may be able to withhold rent until the repairs are completed. However, this option should only be exercised after consulting with an attorney or local housing authority.
Repair and deduct
In some states, tenants are allowed to make necessary repairs themselves and deduct the cost from their rent. However, this option also requires adherence to specific legal requirements and may not be available in all states.
File a complaint
A tenant can file a complaint with the local housing authority or a relevant government agency if the landlord fails to make necessary repairs. The housing authority may conduct an inspection and require the landlord to make the repairs.
Move out
If the rental property is uninhabitable, the tenant may be able to terminate the lease agreement and move out without penalty. However, this option should be exercised only after consulting with an attorney or local housing authority.